Product Name: Truss Connection Plate
Material:Galvanized Steel
Lenth(mm):75-250mm
Width(mm):50-200mm
Place of Origin: Anping, Hebei, China.
Services: We can provide samples, inform customers of the progress by taking photos and recording videos during production to reassure customers, and update customers on market trends from time to time.
Roof trusses combine rafters and attic floor joists into a modular triangular unit that replaces the traditional roof framing method. In traditional framing the roof is built stick by stick. With trusses it is possible to prefabricate the pieces needed into modular frames that can be installed every 24 inches to frame a roof with much less time and trouble. The connection between the trusses and the wall top plate is essential to the strength of your new roof. Most building codes require hurricane tie brackets to attach the truss in place to secure it against high winds. Although not always required, best practice and simplicity make them a necessity.
1. Truss nail plates are used to connect two or more timber members together.
2. The truss nail plates comply with AS, ASTM and CE standards.
3. Different zinc coat thickness (80g/m2, 180g/m2 and 275g/m2) for different demand and market.
4. We are wholesaler and OEM manufacturer, both standard and customized sizes are available.
Note: Whether in color or size, Anping YESON offers customization services. Besides, if you have any requirements for packaging, we will try our best to meet them. Please send us your real requirements and get the products to your satisfaction.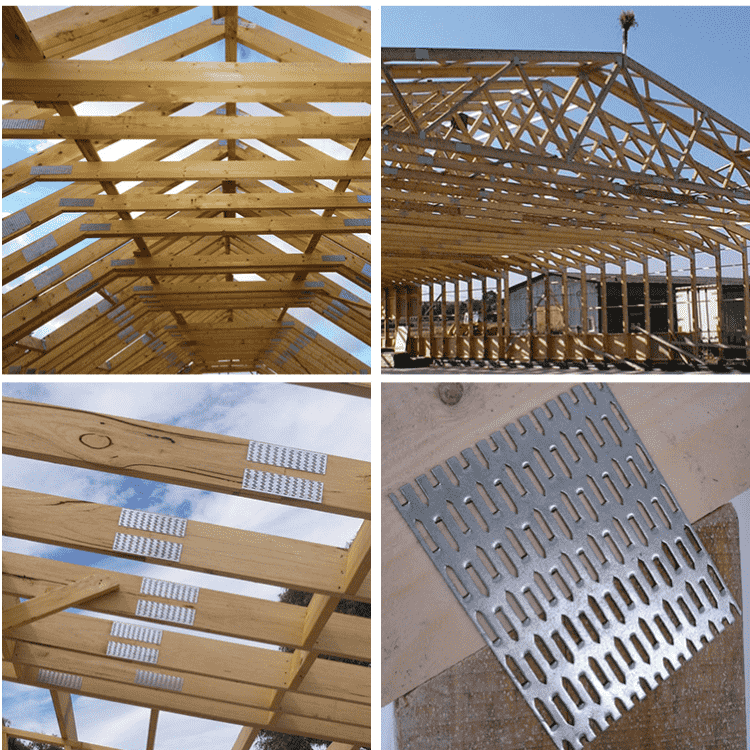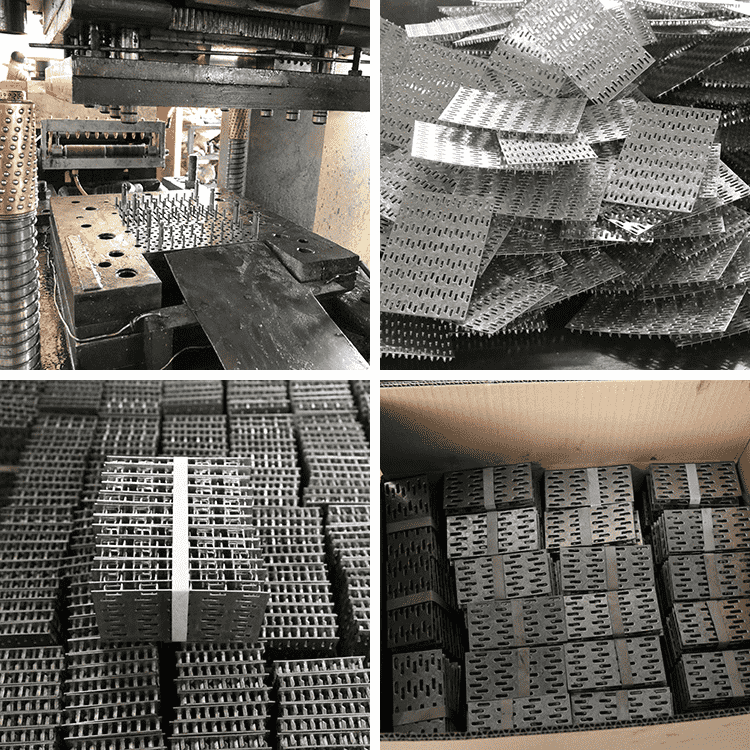 Hello,we are YESON,Professional Wire Mesh Fence Manufacturer.
We have been doing wire mesh fence for more than 30 years,We have been absorbed in high quality wire mesh production from the beginning.
The main products we offer include 358 Anti Climb Fence, Temporary fence, Chain link fence, BRC fence, Wrought iron fence, Crowd control barrier, Razor wire and Fence accessories. We also offer Gabion mesh, Defensive barrier, Hexagonal mesh, Welded mesh, Window screens and Crimped wire mesh, Plastic netting, Geogrid, Wire mesh container. We have established business relationships with customers in the domestic market and export to Hong Kong, Europe, the United States, Southeast Asia, the Middle East and Africa with our high quality products, timely delivery, reasonable prices and excellent service.