Product Name: PVC Coated Barbed Wire
Wire Gauge:1.4mm~2.6mm
Barbed Length:15mm-30mm
Barbed Distance:75mm~150mm
PVC Coating Thickness:0.4 mm-0.6 mm
Barb Distance: From 3 Inch to 6 Inch
Thorns Wire Diameter:1.5 mm-3.0 mm
Surface Treatment:PVC coated
Material: PVC coated wire
Place of Origin: Anping, Hebei, China.
Services: We can provide samples, inform customers of the progress by taking photos and recording videos during production to reassure customers, and update customers on market trends from time to time.
PVC coated barbed wire is the ideal type for ocean engineering, irrigation machines and big excavators. PVC coated is that the wire covered with vinyl. The PVC layer not only has a positive effect on the strength and toughness of the material, but also reduces the risk of rust. It also can reduce the wear between layers when operating.
Note: Whether in color or size, Anping YESON offers customization services. Besides, if you have any requirements for packaging, we will try our best to meet them. Please send us your real requirements and get the products to your satisfaction.
Wire Diameter(BWG)
Length per KG
Barb distance(3 Inch)
Barb distance(4 Inch)
Barb distance(5 Inch)
Barb distance(6 Inch)
12*12
6.0617
6.7590
7.2700
7.6376
12*14
7.3335
7.9051
8.3015
8.5741
12.5*12.5
6.9223
7.7190
8.3022
8.7221
12.5*14
8.1096
8.8140
9.2242
9.5620
13*13
7.9808
8.8990
9.5721
10.0553
13*14
8.8448
9.6899
10.2923
10.7146
13.5*14
9.6079
10.6134
11.4705
11.8553
14*14
10.4569
11.6590
12.5423
13.1752
14.5*14.5
11.9875
13.3671
14.3781
15.1034
15*15
13.8927
15.4942
16.6666
17.5070
15.5*15.5
15.3491
17.1144
18.4060
19.3386
Other sizes can be made as request 
Sharp edge frightens intruders and thieves.
High stability, rigidity, and tensile strength to prevent cutting or destroying.
Anti-acid and alkali.
Harsh environment resistance.
Corrosion and rust resistance.
Can be combined with other fences for advanced security barriers.
Convenient installation and uninstallation.
Easy to maintain.
Durable and long service life.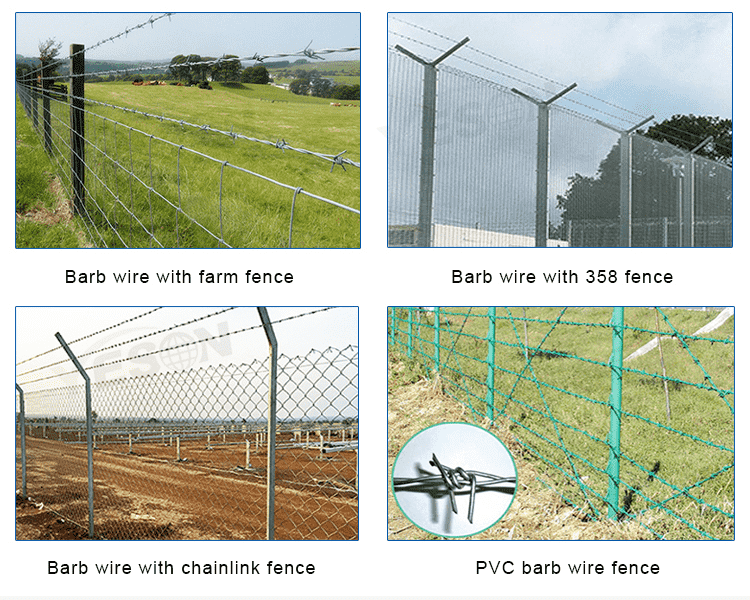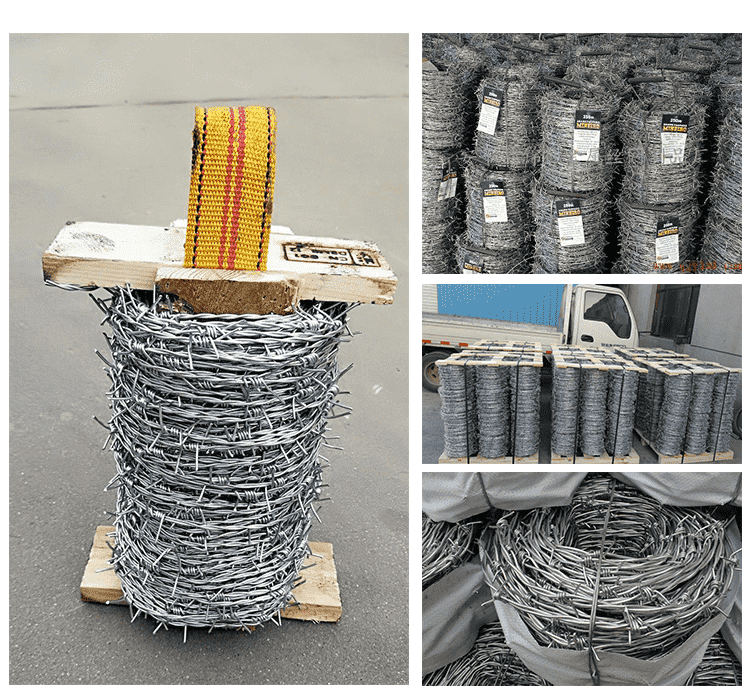 Hello,we are YESON,Professional Wire Mesh Fence Manufacturer.
We have been doing wire mesh fence for more than 30 years,We have been absorbed in high quality wire mesh production from the beginning.
The main products we offer include 358 Anti Climb Fence, Temporary fence, Chain link fence, BRC fence, Wrought iron fence, Crowd control barrier, Razor wire and Fence accessories. We also offer Gabion mesh, Defensive barrier, Hexagonal mesh, Welded mesh, Window screens and Crimped wire mesh, Plastic netting, Geogrid, Wire mesh container. We have established business relationships with customers in the domestic market and export to Hong Kong, Europe, the United States, Southeast Asia, the Middle East and Africa with our high quality products, timely delivery, reasonable prices and excellent service.