Welded Razor Barbed Wire Panel
Product Name: Welded Razor Barbed Wire
Size: Customizable
Surface Treatment: Galvanized+ PVC Coated
Outside Diameter: 350mm to 1000mm
Thickness: 0.5mm
Wire Dia.: 2.5mm
Barb Length: 10mm to 20mm
Barb Width: 15mm
Barb Spacing: 33mm
Place of Origin: Anping, Hebei, China.
Services: We can provide samples, inform customers of the progress by taking photos and recording videos during production to reassure customers, and update customers on market trends from time to time.
Welded razor barbed wire mesh is a multi-functional, high-security mesh fencing made of straight-blade netting welded together, and packaged into a roll form for transport. Welded Razor Wire Mesh is used in operations to pave the field after the installation of a blade barrier. This product can protect you and your property and ensures the safety of the protective barriers.
Note: Whether in color or size, Anping YESON offers customization services. Besides, if you have any requirements for packaging, we will try our best to meet them. Please send us your real requirements and get the products to your satisfaction.
It is almost impossible to climb.
The high-strength steel core is very difficult to cut off.
Powerful security fence barriers neat appearance.
No secondary use, so he will not be stolen.
Extremely simple to install, needs three to four to install molding.
Zinc coating improve corrosive resistance;
Available in square and diamond profile.
Welded razor barbed wire mesh is installed in various parts of the world's airports, military bases, water substations, border fences, oil depots, factories, and so on.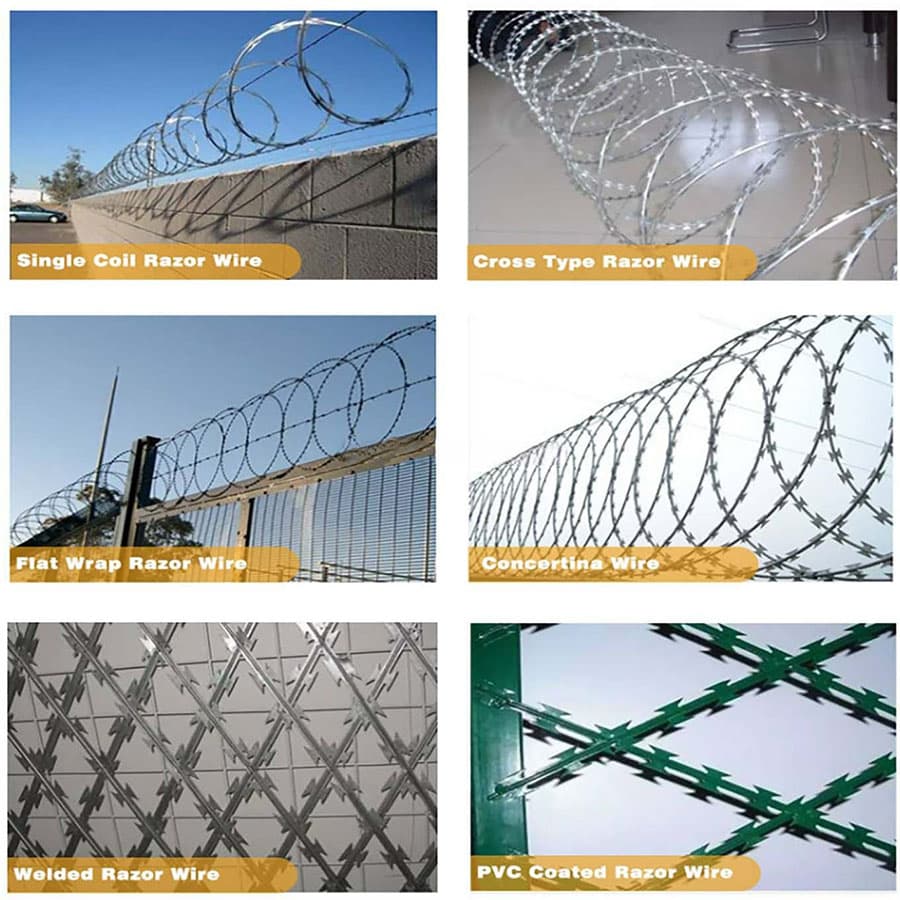 ♦ Installed against the existing smooth wire mesh fence;
♦ Fitted to the welded mesh fence;
♦ Fitted by overlapping the fence mesh;
♦ Installed to the brick wall directly.
Hello, we are YESON, A professional wire mesh and fence manufacturer.
We have been doing wire mesh and fence for more than 30 years, We have been absorbed in high-quality wire mesh production from the beginning.
The main products we offer include 358 anti-climb fences, Temporary fences, Chain link fences, BRC fences, Wrought iron fences, Crowd control barriers, Razor wire, and Fence accessories. We also offer Gabion mesh, Defensive barrier, Hexagonal mesh, Welded mesh, Window screens and Crimped wire mesh, Plastic netting, Geogrid, and Wire mesh containers. We have established business relationships with customers in the domestic market and export to Hong Kong, Europe, the United States, Southeast Asia, the Middle East, and Africa with our high-quality products, timely delivery, reasonable prices, and excellent service.