Galvanized Steel Corrugated Sheet
Product Name: Galvanized Steel Corrugated Sheet
Size: Customizable
Length: 1800mm – 3600mm
Width: 900mm – 2000mm
Thickness: 0.20mm – 1mm
Material: Steel
Place of Origin: Anping, Hebei, China.
Services: We can provide samples, inform customers of the progress by taking photos and recording videos during production to reassure customers, and update customers on market trends from time to time.
Galvanized corrugated sheets are the perfect size for DIY projects around the house. Corrugated sheets are flexible and offer a beautiful aesthetic with durability and corrosion-resistant properties.
Note: Whether in color or size, Anping YESON offers customization services. Besides, if you have any requirements for packaging, we will try our best to meet them. Please send us your real requirements and get the products to your satisfaction.
Base steel
Galvanized steel
Galvalume steel
PPGI
PPGL
Thickness(mm)
0.13-1.5
0.13-0.8
0.13-0.8
0.13-0.8
Width(mm)
750-1250
750-1250
750-1250
750-1250
Surface treatment
Zinc
Aluzinc coated
RAL color coated
RAL colorcoated
Standard
ISO,JIS,ASTM,AS,EN
Width(mm)
610-1250mm
Color coating (Um)
Top:5-25m Back:5-20m or as client's requirement
Paint Color
RAL code No.or customer' color sample
Pallet weight
2-5MT or as client's requirement
Quality
Softy , half hard and hard quality
Colors
Blue, Gray, Green
Accessories
Expansion bolt M12*100mm
Drill tail bolt M5.5*70mm; 5.5*25mm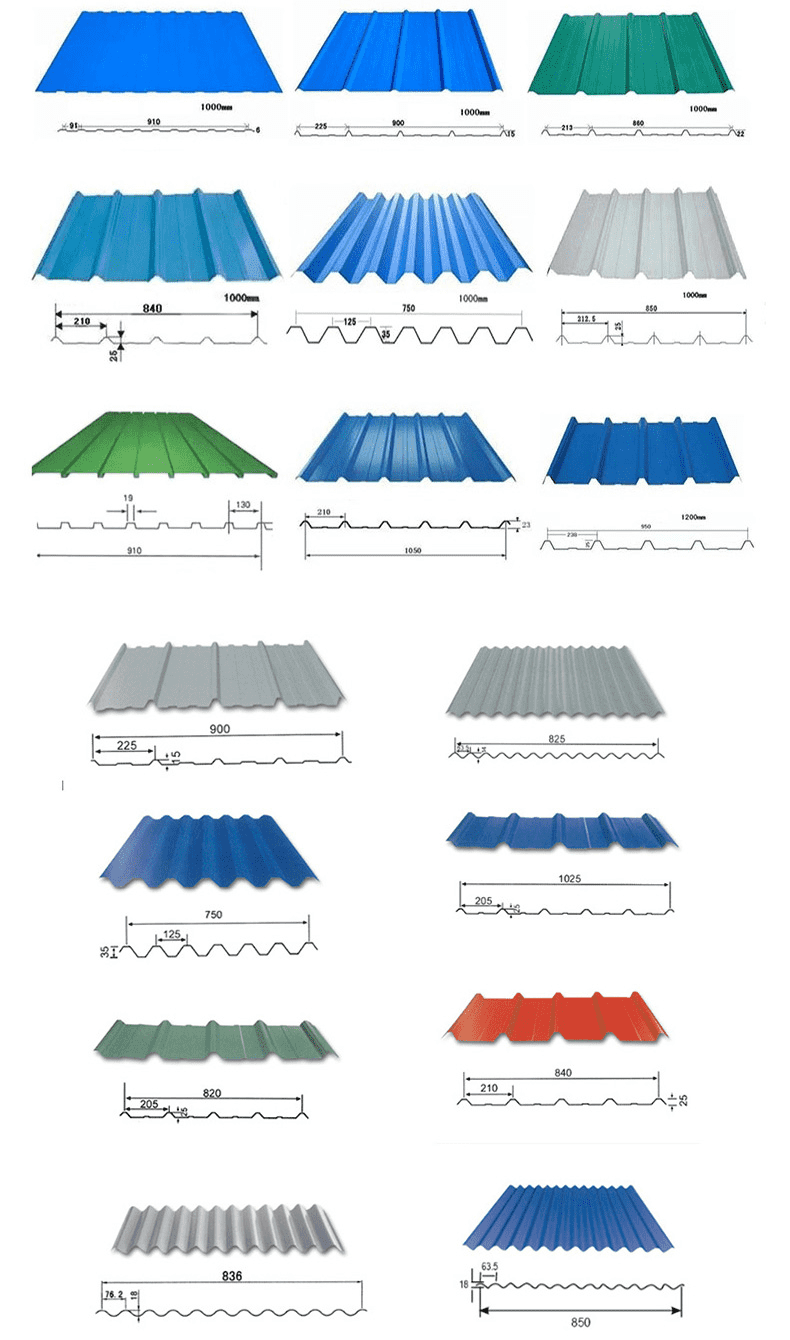 Corrosion Resistance – Uniform Zinc coating results in even surface protection.
High Tensile Strength – High tensile strength (approx. 700 MPa) neutralizes natural forces like hailstorms and other external forces.
Excellent Zinc Adherence – Superior technology and process control ensure proper surface cleaning before coating. This means a cleaner steel surface with excellent Zinc adherence.
Perfect Overlapping – Even corrugations ensure perfect overlapping which results in improved weather-proofing.
Accurate Dimensions – Dimensions are maintained within strict tolerances, giving you true value for money.
Build a Raised Garden Bed
Chicken Coop roof
Wainscotting for Interior Walls
Bar accent panels
Dog House
Create an Accent Wall
A Headboard for your bed
Metal accents in the Kitchen
Build an Outdoor Shower
Make a Fence
Decorative Ceiling
Wall art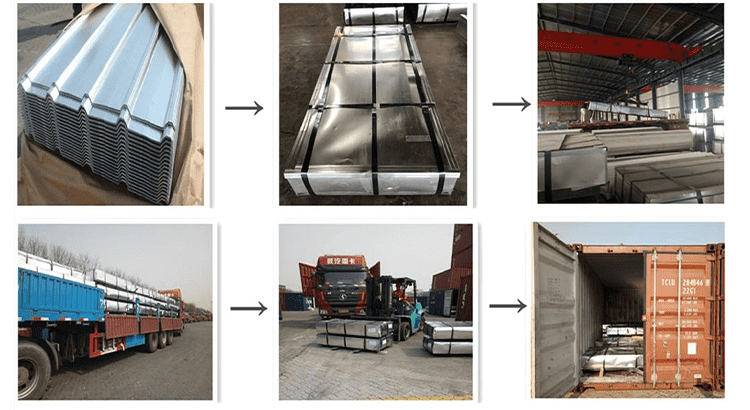 Hello,we are YESON,Professional Wire Mesh Fence Manufacturer.
We have been doing wire mesh fence for more than 30 years,We have been absorbed in high quality wire mesh production from the beginning.
The main products we offer include 358 Anti Climb Fence, Temporary fence, Chain link fence, BRC fence, Wrought iron fence, Crowd control barrier, Razor wire and Fence accessories. We also offer Gabion mesh, Defensive barrier, Hexagonal mesh, Welded mesh, Window screens and Crimped wire mesh, Plastic netting, Geogrid, Wire mesh container. We have established business relationships with customers in the domestic market and export to Hong Kong, Europe, the United States, Southeast Asia, the Middle East and Africa with our high quality products, timely delivery, reasonable prices and excellent service.