Product Name: Galvanized Screen Window
Mesh Size: 20×20 mesh Or Customizable
Width: 0.5-3m Or Customizable
Material: Galvanized Iron Wire
Packing: Each Roll with Plastic Bag and Then in a Carton
Place of Origin: Anping, Hebei, China.
Services: We can provide samples, inform customers of the progress by taking photos and recording videos during production to reassure customers, and update customers on market trends from time to time.
Galvanized screen windows are ideal for containment of insects and small animals birds. Hot dipped galvanized or electro galvanized prolongs its life and prevents it from oxide or rust. The galvanized screen has a higher resistance than aluminum screen but is not recommended for high humidity environments, wet or near the coast.
Note: Whether in color or size, Anping YESON offers customization services. Besides, if you have any requirements for packaging, we will try our best to meet them. Please send us your real requirements and get the products to your satisfaction.
GALVANIZED WINDOW SCREEN
Mesh Size (In mesh)
Wire Diameter (In BWG)
Width & Length
14 x 14mesh
31/32
Width: 0.5m-1.5m
Length: 25m, 30m, 50m
Other sizes can be made as request
16 x 16mesh
31/32
16 x 14mesh
31/32
18 x 18mesh
31/32
18 x 14mesh
31/32
18 x 16mesh
31/32
20 x 20mesh
32/33
22 x 22mesh
32/33
24 x 24mesh
33/34
28 x 28mesh
33/34
30 x 30mesh
33/34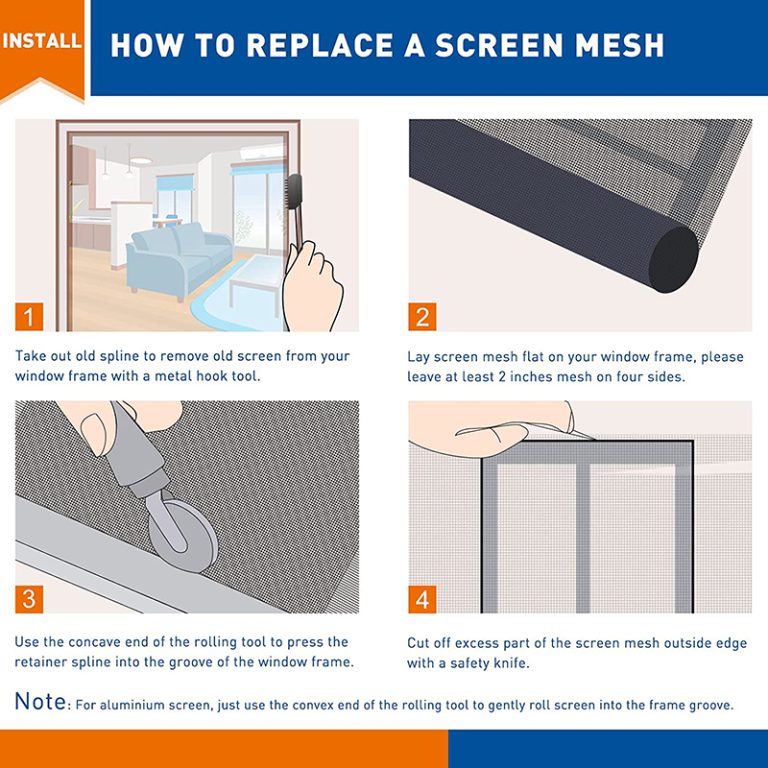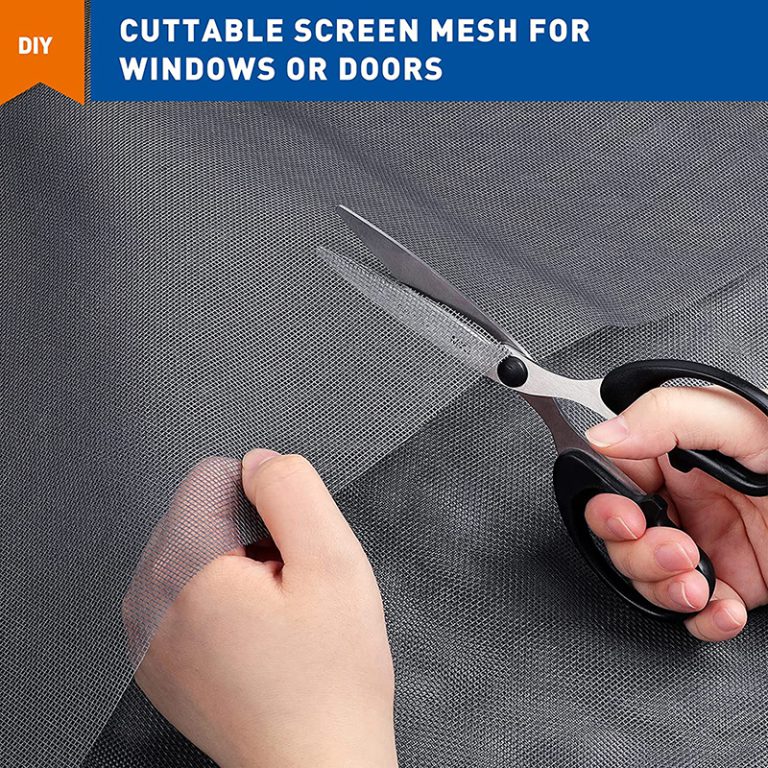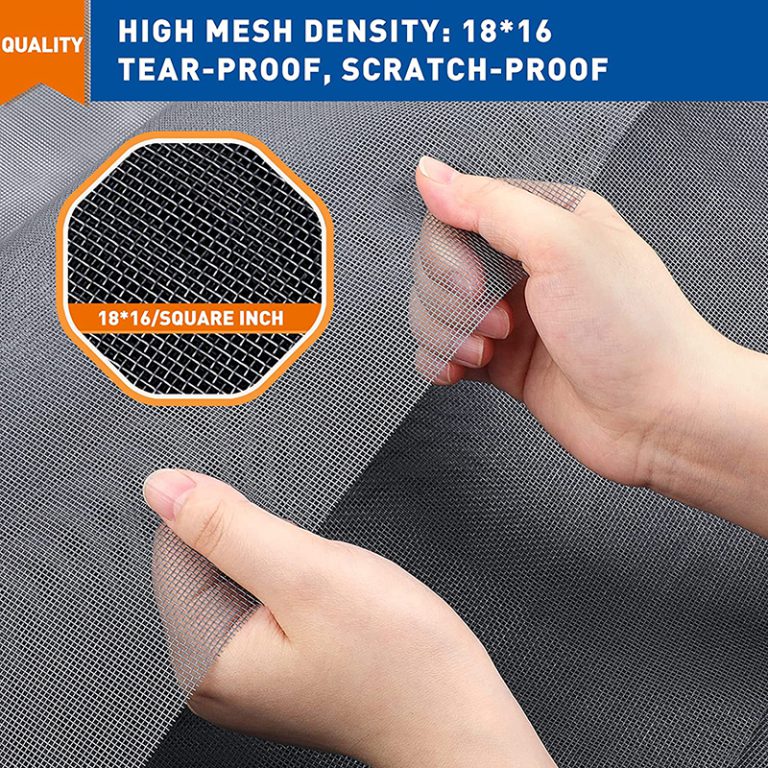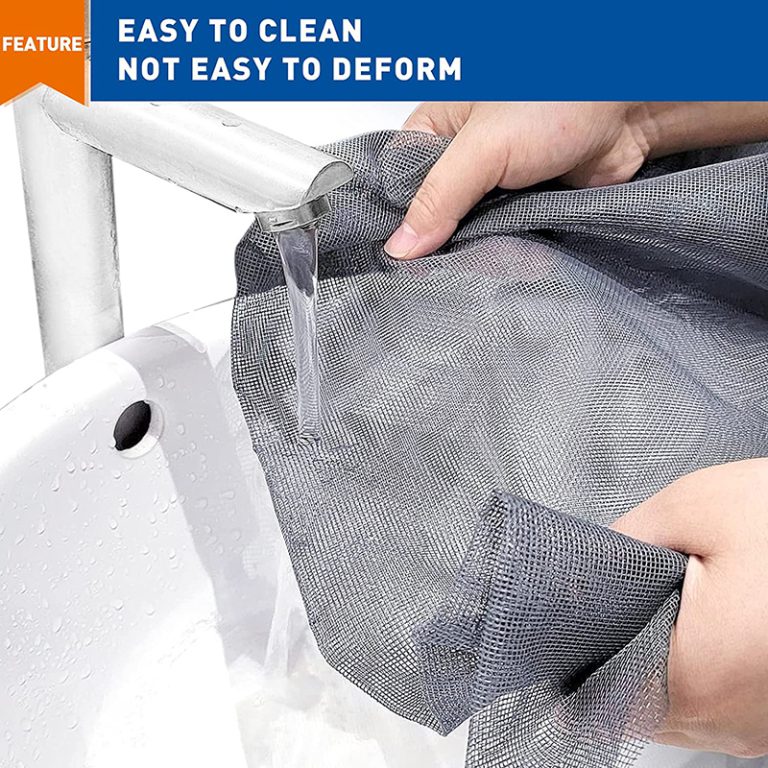 How to Choose the Right Products?
You need to select galvanized wire mesh screen based on application. And then decide the diameter, opening size, and mesh size. The opening size, namely mesh account, will affect the product's ability to screen the materials that pass through it. While the diameter will influence the strength of the screen mesh. In addition, do not shear the galvanized mesh screen to change the mesh shape or size. It is because that the exposed bare metal will result in rust risk. If you have to shear the mesh, please apply a layer of zinc coating to seal the exposed bare metal. If you have more questions, please contact us right now!
Hello,we are YESON,Professional Wire Mesh Fence Manufacturer.
We have been doing wire mesh fence for more than 30 years,We have been absorbed in high quality wire mesh production from the beginning.
The main products we offer include 358 Anti Climb Fence, Temporary fence, Chain link fence, BRC fence, Wrought iron fence, Crowd control barrier, Razor wire and Fence accessories. We also offer Gabion mesh, Defensive barrier, Hexagonal mesh, Welded mesh, Window screens and Crimped wire mesh, Plastic netting, Geogrid, Wire mesh container. We have established business relationships with customers in the domestic market and export to Hong Kong, Europe, the United States, Southeast Asia, the Middle East and Africa with our high quality products, timely delivery, reasonable prices and excellent service.