Product Name: Nylon Window Screen
Mesh Size: 20×20 mesh Or Customizable
Width: 0.5-3m Or Customizable
Length: 25m, 30m, 50m Or Customizable
Material: Nylon Wire
Packing: Each Roll with Plastic Bag and Then in a Carton
Place of Origin: Anping, Hebei, China.
Services: We can provide samples, inform customers of the progress by taking photos and recording videos during production to reassure customers, and update customers on market trends from time to time.
Nylon window screens, also known as nylon mesh,common white, green and blue. There are two weaving methods of nylon window screen – plain weave and twisted weave. Having the merits of good flexibility, light weight and lower price, the nylon window screen appeals to many customers. It also can resist UV rays and insects, so it is widely used in the windows and doors of housing, buildings.
Note: Whether in color or size, Anping YESON offers customization services. Besides, if you have any requirements for packaging, we will try our best to meet them. Please send us your real requirements and get the products to your satisfaction.
NYLON WINDOW SCREEN
Mesh Size (In mesh)
Wire Diameter (In MM)
Weight (g/m2)
Width & Length
6 x 6mesh
0.7mm – 0.8mm
125-165g/m2
Width: 0.5m-1.5m
Length: 25m, 30m, 50m
Other sizes can be made as request
14 x 14mesh
0.28mm – 0.48mm
35-200g/m2
16 x 16mesh
0.25mm – 0.45mm
40-200g/m2
20 x 20mesh
0.22mm – 0.38mm
40-140g/m2
30 x 30mesh
0.15mm – 0.30mm
40-200g/m2
60 x 60mesh
0.115mm – 0.19mm
45-125g/m2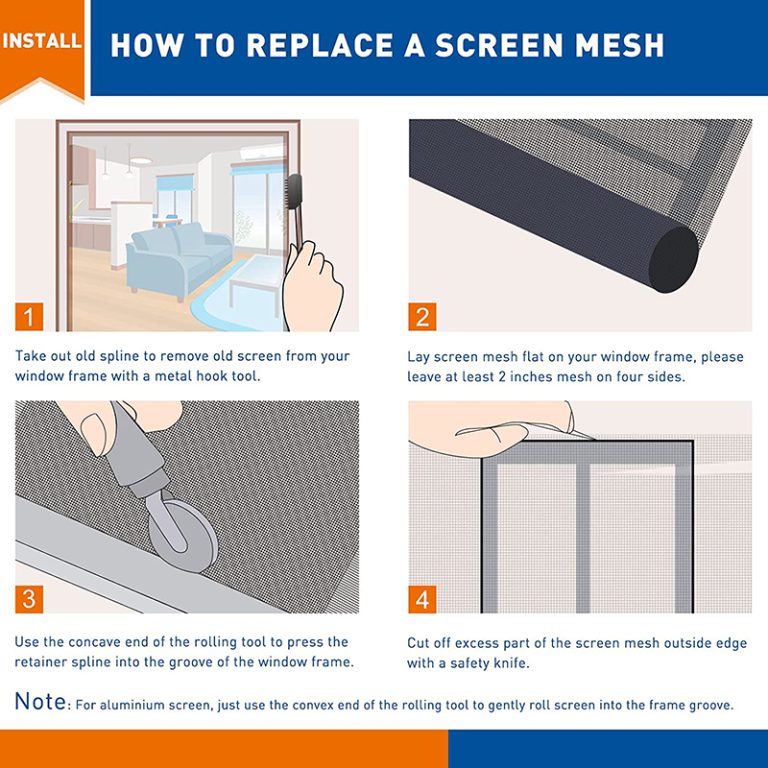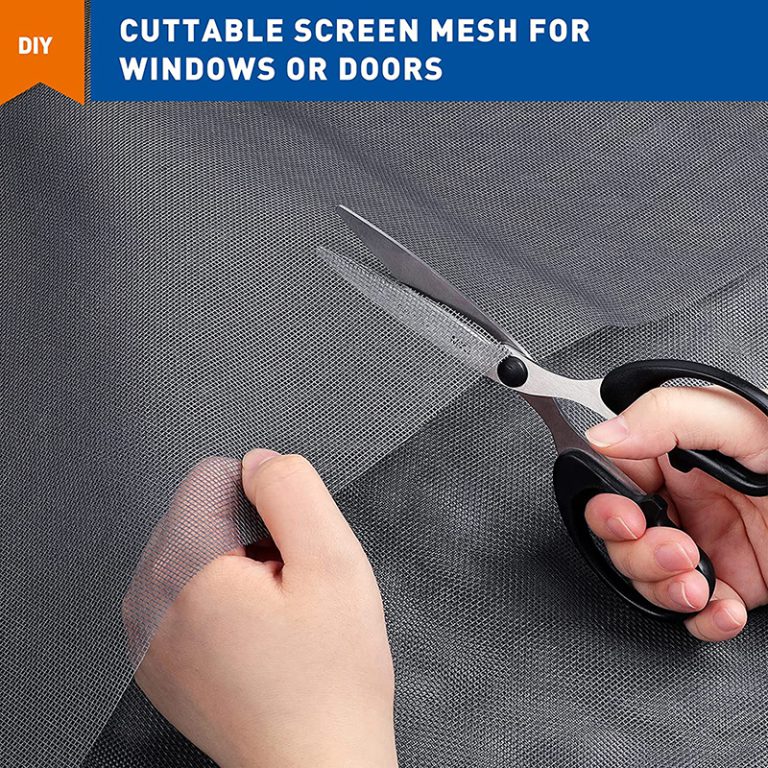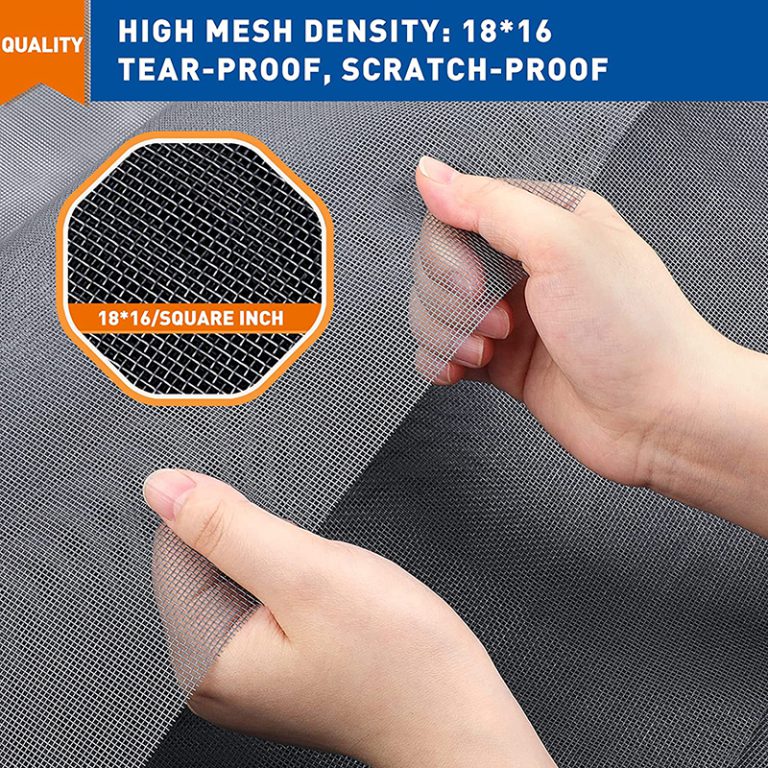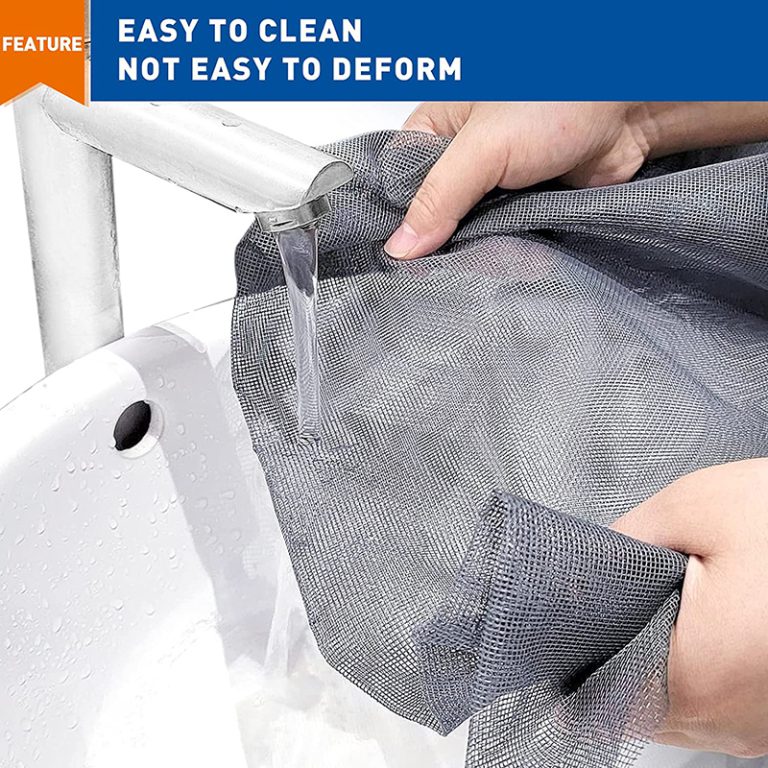 Light weight and beautiful appearance.
High tensile strength & flexibility.
Keep insects out.
Durable UV resistance, rain resistance & wind resistance.
Light & air permeable.
Easy to install and clean.
Environmental friendly.
Long service life.
Hard paper tube with roll
Waterproof paper inside
Plastic film or woven bag outside.
We accept the customization.
Nylon window screen can resist the insects, so it is often used on the window and doors in the residences, hotels, and other places against insects. Plastic wire has the function of heat-proof, rain-resistant, wind resistant, alkali and acid-proof, so it commonly used on the places close to the outdoor space.
Hello,we are YESON,Professional Wire Mesh Fence Manufacturer.
We have been doing wire mesh fence for more than 30 years,We have been absorbed in high quality wire mesh production from the beginning.
The main products we offer include 358 Anti Climb Fence, Temporary fence, Chain link fence, BRC fence, Wrought iron fence, Crowd control barrier, Razor wire and Fence accessories. We also offer Gabion mesh, Defensive barrier, Hexagonal mesh, Welded mesh, Window screens and Crimped wire mesh, Plastic netting, Geogrid, Wire mesh container. We have established business relationships with customers in the domestic market and export to Hong Kong, Europe, the United States, Southeast Asia, the Middle East and Africa with our high quality products, timely delivery, reasonable prices and excellent service.