Aluminum Alloy Window Screen
Product Name: Aluminum Alloy Window Screen
Mesh Size: 16×16 mesh Or Customizable
Width: 0.5-1.5m Or Customizable
Length: 25m, 30m, 50m Or Customizable
Material: Aluminium Wire
Packing: Each Roll with Plastic Bag and Then in a Carton
Place of Origin: Anping, Hebei, China.
Services: We can provide samples, inform customers of the progress by taking photos and recording videos during production to reassure customers, and update customers on market trends from time to time.
Aluminum alloy window screen is a traditional product which is woven from aluminum wire or aluminum-magnesium alloy wire with square opening mesh. It is also called magnalium wire screen. The weaving type of aluminum window screen is plain weaving, which offers neat mesh surface and firm structure.
Aluminum alloy window screen has an original color of silver white. But after being coated with epoxy coating, it can be painted to green, yellow, blue, and other colors upon your request. Being anti-bugs and corrosion resistant, aluminum insect screen is suitable for doors and windows of many places.
Note: Whether in color or size, Anping YESON offers customization services. Besides, if you have any requirements for packaging, we will try our best to meet them. Please send us your real requirements and get the products to your satisfaction.
ALUMINUM ALLOY WINDOW SCREEN
Mesh Size (In mesh)
Wire Diameter (In BWG)
Width & Length
14 x 14mesh
31/32
Width: 0.5m-1.5m
Length: 25m, 30m, 50m
Other sizes can be made as request
16 x 14mesh
31/32
16 x 16mesh
31/32
18 x 16mesh
31/32
18 x 14mesh
31/32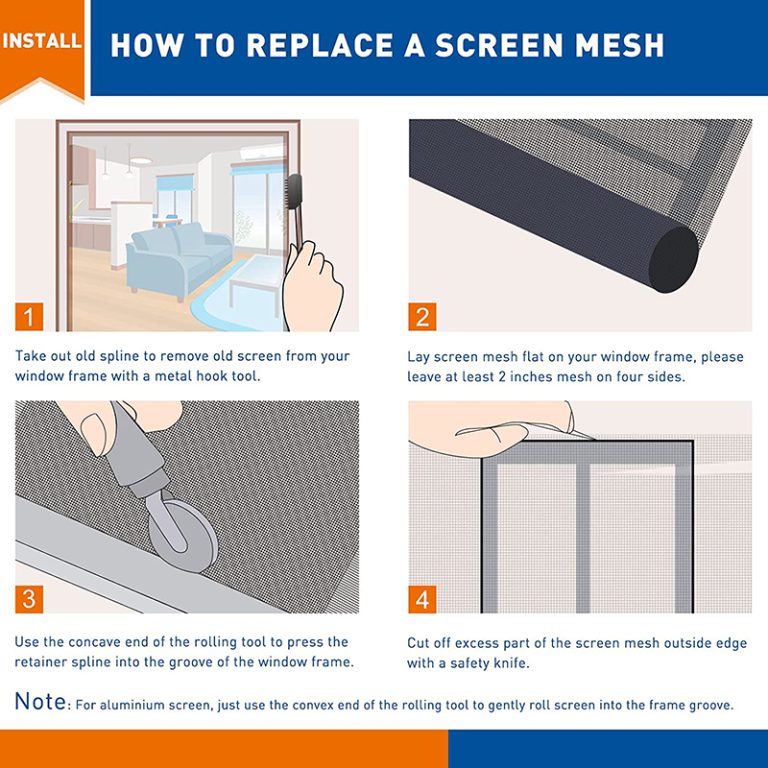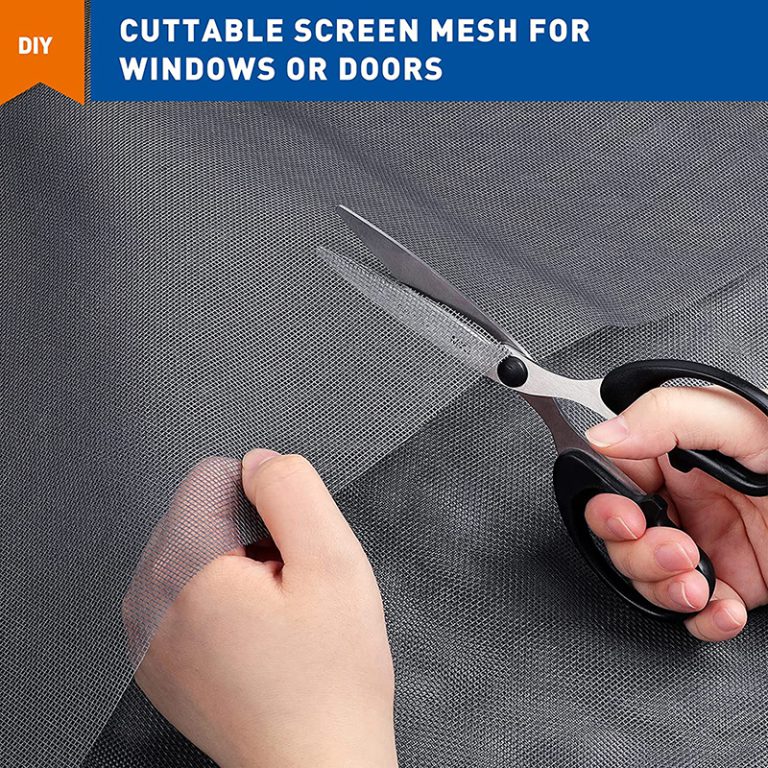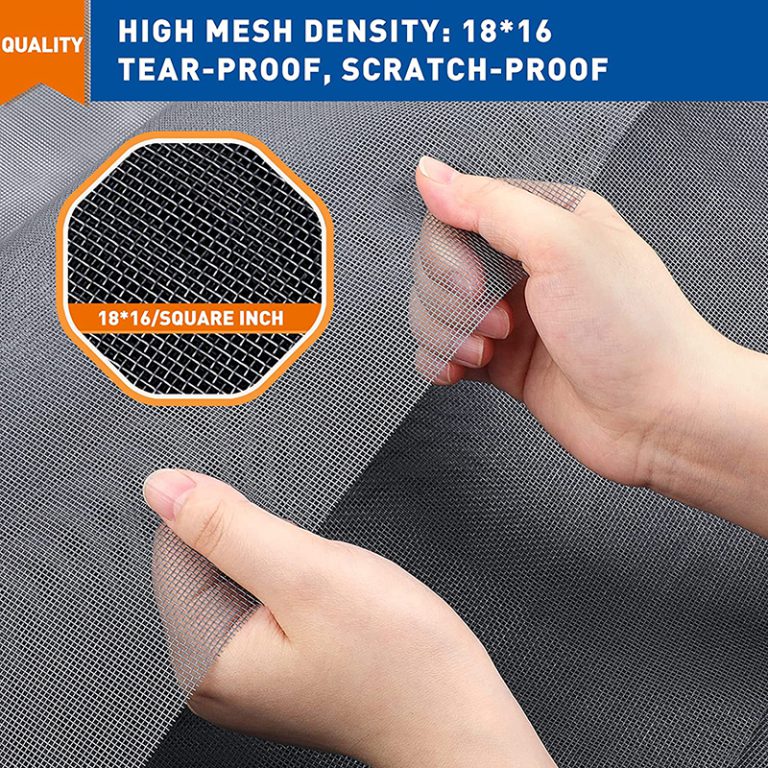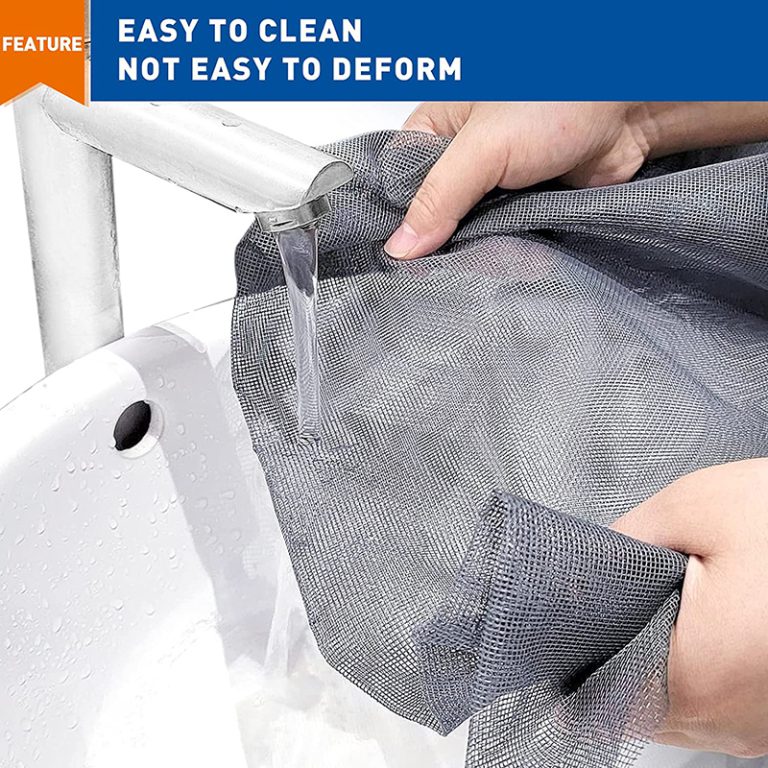 Easy Installation
Due to its lightweight feature, it is fast and easy to install to save time and lower construction costs;
Aesthetic appearance
The zinc coating gives it a shiny and smooth surface so that it can be used in many applications directly;
Great durability
After being galvanized, it features superior resistance to corrosion and weather. So it is able to hold on well for a long time even in corrosive conditions;
Good stability
Despite its lightweight design, galvanized screen mesh offers remarkable strength and stability.
Wide applications
It can be used in many applications, including insect screens, drain covers, window screens, etc. Also, it is easy to be shaped and formed to fit various objects.
Anti-bugs
Aluminum alloy insect screen can effectively keep annoying bugs out while filter fresh air into your house.
Ventilation
It keeps houses bright, natural flow of fresh air 24 hours a day and reduces unnecessary air conditioning running.
High strength
Its material aluminum wire is durable and high strength that offer a longer service time than ordinary nylon insect screen.
Beautiful appearance
Its nice shape, firm structure, smooth uniform mesh surface, consistent latitude and longitude attract customers.
Corrosion resistance and rust resistance
Aluminum wire offers good anti-corrosion property, and its powder coated layer further strengthens this property.
Good sealing performance
The structure of aluminum window screen is in accordance with mesh aperture size of ordinary nylon screens, its sealing effect, airtight, watertight, and sound insulation effect are better than ordinary nylon screens, and aluminum window screen can effectively prevent mosquitoes and rats biting.
Energy-saving and health-protecting
Aluminum insect screen completely uses environmentally friendly materials, pollution-free and reduces waste of resources. It not only saves energy but also relieves sub-health brought by air conditioning, which give you and your family a healthy body and mind.
Easy to maintain
You needn't worry about the cleaning of aluminum mesh screen, for dust or oil on the screen is easy to clean. Use a vacuum cleaner, absorbent sponge or a soft brush to wipe the screen and it will be as bright as new.
Light weight
Aluminum alloy mesh screen is woven by aluminum wire, it is lightweight and convenient to transport.

Depending on the function of corrosion resistance and rust resistance, aluminum is very suitable for being applied in the wet environment where is corrosive and dusty.
It is durable than fiberglass insect screen, so the aluminum window screen is usually used in the family, hotels and buildings to prevent insects and bugs, such as the windows, doors, porches and patios.
How to Choose the Right Products?
You need to select window screen based on application. And then decide the diameter, opening size, and mesh size. The opening size, namely mesh account, will affect the product's ability to screen the materials that pass through it. While the diameter will influence the strength of the screen mesh. In addition, do not shear the galvanized mesh screen to change the mesh shape or size. It is because that the exposed bare metal will result in rust risk. If you have to shear the mesh, please apply a layer of zinc coating to seal the exposed bare metal. If you have more questions, please contact us right now!
Hello,we are YESON,Professional Wire Mesh Fence Manufacturer.
We have been doing wire mesh fence for more than 30 years,We have been absorbed in high quality wire mesh production from the beginning.
The main products we offer include 358 Anti Climb Fence, Temporary fence, Chain link fence, BRC fence, Wrought iron fence, Crowd control barrier, Razor wire and Fence accessories. We also offer Gabion mesh, Defensive barrier, Hexagonal mesh, Welded mesh, Window screens and Crimped wire mesh, Plastic netting, Geogrid, Wire mesh container. We have established business relationships with customers in the domestic market and export to Hong Kong, Europe, the United States, Southeast Asia, the Middle East and Africa with our high quality products, timely delivery, reasonable prices and excellent service.