Product Name: U Staples
Size: Customizable
Head Diameter: 1″
Diameter: 3mm
Size: 6″ X 1″ X 6″
Surface Treatment: Electro galvanized or hot dipped galvanized
Place of Origin: Anping, Hebei, China.
Services: We can provide samples, inform customers of the progress by taking photos and recording videos during production to reassure customers, and update customers on market trends from time to time.
The sod staples are easy to install, you can insert them into the ground quickly and easily with your hands, feet, hammer or other tools.
The high-quality steel galvanized structure is strong, durable, scratch-resistant and not easy to rust. They have good durability and can be used for a long time.
The U-shaped, sod staples are ideal for securing erosion blankets or geotextiles in place. The legs of the staples are 6 in. long and arch of the staples is 1 in. wide. When using the staples they should be used one staple per square yard.
6 in. long staples dig into soil for good grip
U-shaped design for easy installation
Holds landscape fabrics in place
Can also be used to secure irrigation hoses
Note: Whether in color or size, Anping YESON offers customization services. Besides, if you have any requirements for packaging, we will try our best to meet them. Please send us your real requirements and get the products to your satisfaction.
Sod pins/ staples are perfect for installing ground cover – Row Cover – Frost Protection by securing the fabric to the ground. So the wind does not blow it away. The two-leg design allows for easier installation, and the 1inch bend creates a flat surface for driving the stakes into the ground.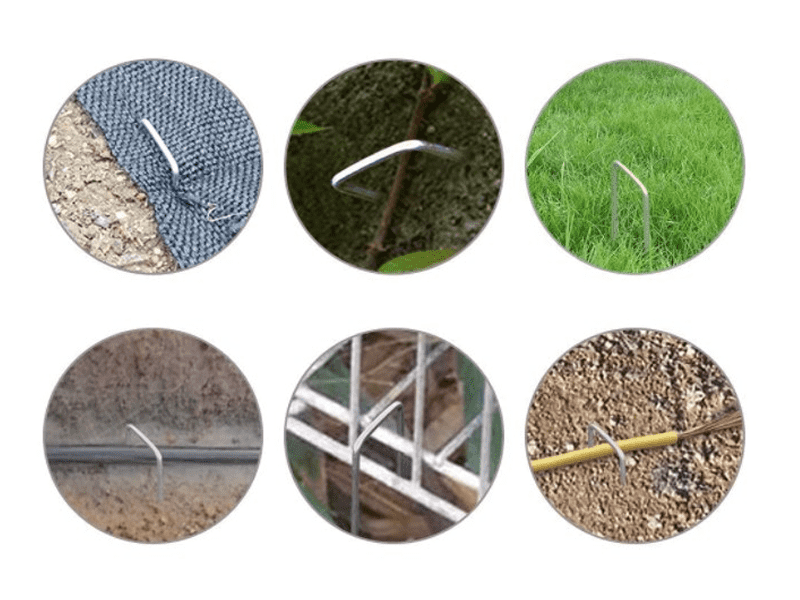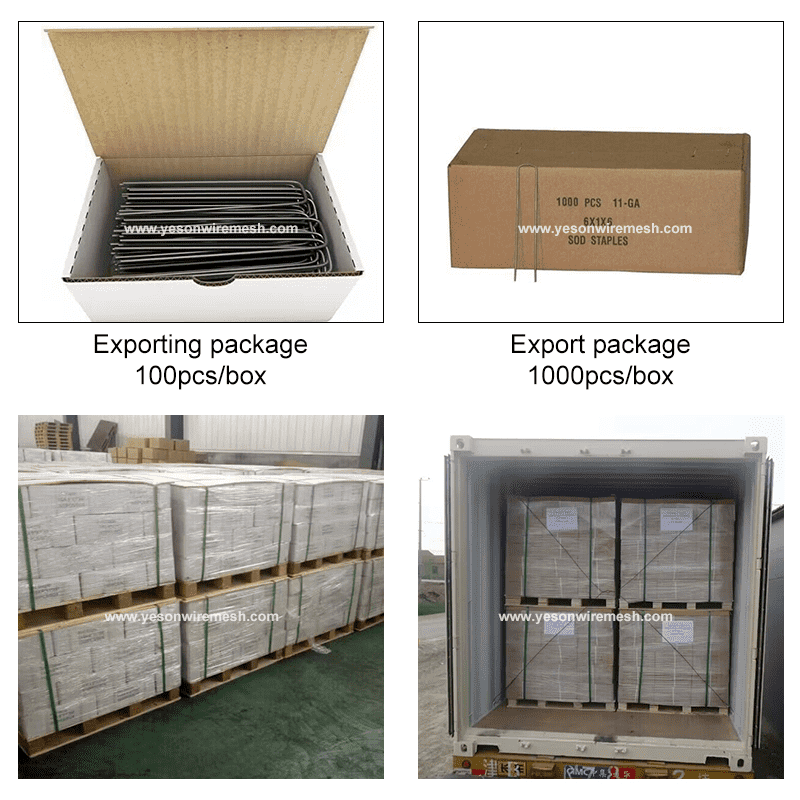 Hello,we are YESON,Professional Wire Mesh Fence Manufacturer.
We have been doing wire mesh fence for more than 30 years,We have been absorbed in high quality wire mesh production from the beginning.
The main products we offer include 358 Anti Climb Fence, Temporary fence, Chain link fence, BRC fence, Wrought iron fence, Crowd control barrier, Razor wire and Fence accessories. We also offer Gabion mesh, Defensive barrier, Hexagonal mesh, Welded mesh, Window screens and Crimped wire mesh, Plastic netting, Geogrid, Wire mesh container. We have established business relationships with customers in the domestic market and export to Hong Kong, Europe, the United States, Southeast Asia, the Middle East and Africa with our high quality products, timely delivery, reasonable prices and excellent service.