Product Name: Raised Garden Bed
Size: Customizable
Dimensions: 4 x 2 x 1
Feature: Rust Resistant
Item Weight: 5.83 kg
Material: Double-layer galvanized steel
Mounting Type: Outside Mount
Place of Origin: Anping, Hebei, China.
Services: We can provide samples, inform customers of the progress by taking photos and recording videos during production to reassure customers, and update customers on market trends from time to time.
【Size & Usages】
The size of galvanized raised garden beds outdoor is 4×2×1 ft. It can be used as a flower pot, planter box, galvanized planter, strawberry planter, garden bed outdoor for vegetables.
【Material】
The metal box outdoor planter is double-layer galvanized which is more rust-proof and anti-corrosion, it can save soil for a long time; The oval structure design makes your garden more beautiful.
【Open Base】
Our planter box outdoor has an open bottom design which helps the plant roots absorb nutrients enough from the soil, and also can effectively avoid water accumulation and rotting.
【Easy to Assemble】
The large plant pot is connected by screws and bolts, it is easy to install by yourself in a short time.
【Package List】
Each set of raised beds for gardening comes with weed barrier landscape fabric about 31.5″ x 55″, which allows air and water through with superior permeability, but still keeps weeds away and keeps vermin from tunneling under.
Premium Weed Barrier Fabric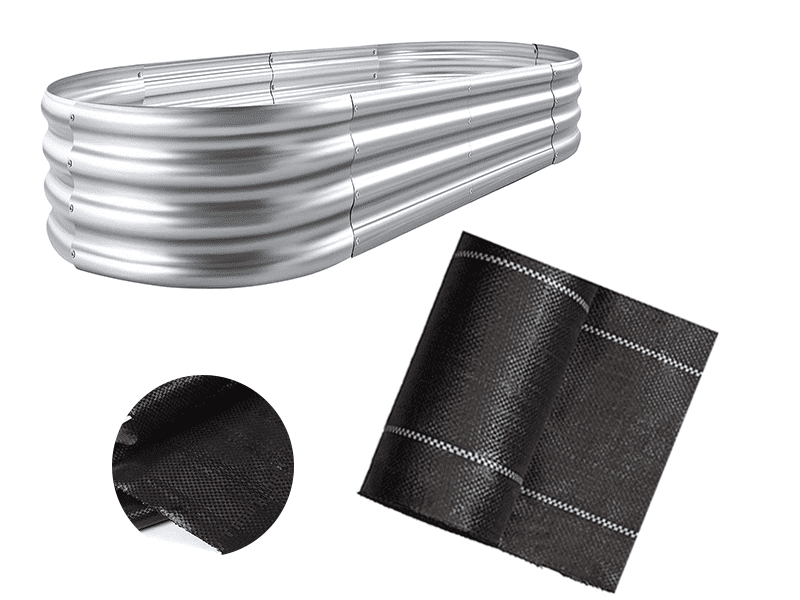 • Each galvanized raised garden bed kit with a heavy-duty weed barrier landscape fabric for outdoor gardens, the size is about 31.5″ x 55″;
• It is made of heavy-duty professional-grade polypropylene material, chemical-free, and corrosion resistant, its needle-punched design can transmit water and air, to preserve soil moisture.
• The fabric allows air and water through, with superior permeability to keep the soil nourished, but still keeps weeds away and keeps vermin from tunneling under.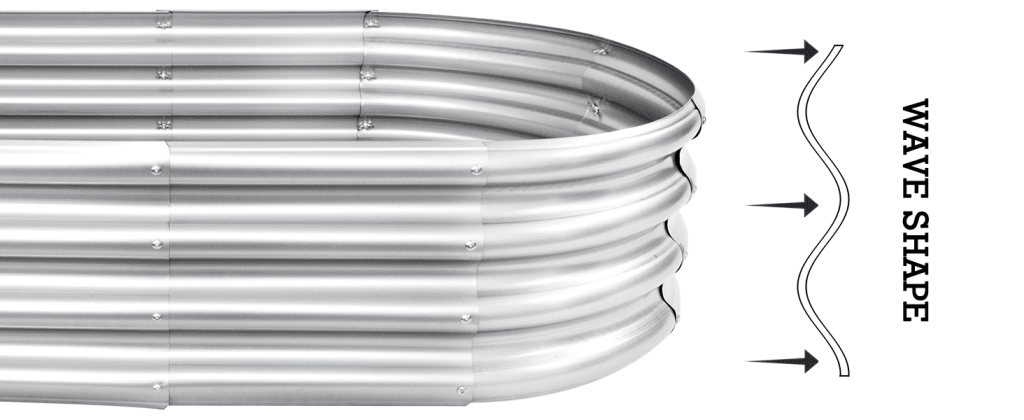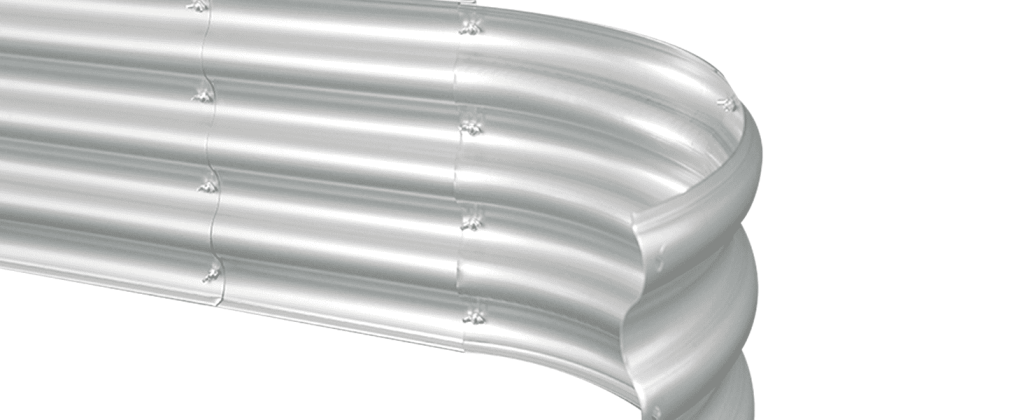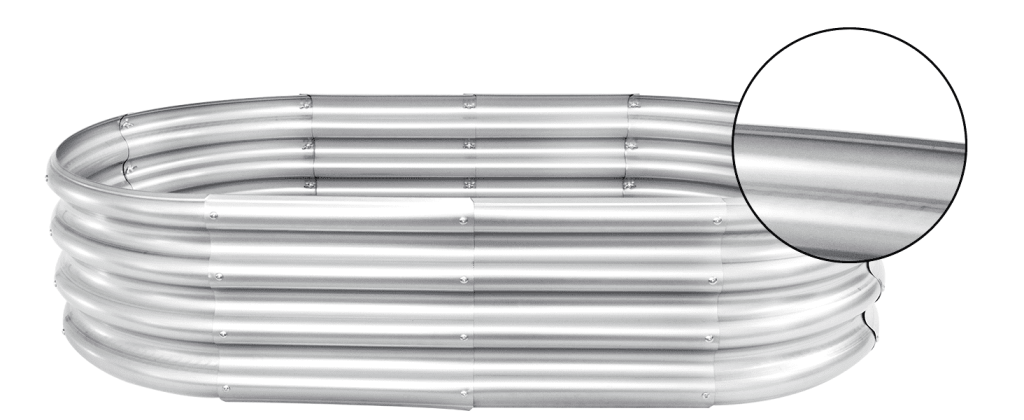 Note: Whether in color or size, Anping YESON offers customization services. Besides, if you have any requirements for packaging, we will try our best to meet them. Please send us your real requirements and get the products to your satisfaction.
Hello,we are YESON,Professional Wire Mesh Fence Manufacturer.
We have been doing wire mesh fence for more than 30 years,We have been absorbed in high quality wire mesh production from the beginning.
The main products we offer include 358 Anti Climb Fence, Temporary fence, Chain link fence, BRC fence, Wrought iron fence, Crowd control barrier, Razor wire and Fence accessories. We also offer Gabion mesh, Defensive barrier, Hexagonal mesh, Welded mesh, Window screens and Crimped wire mesh, Plastic netting, Geogrid, Wire mesh container. We have established business relationships with customers in the domestic market and export to Hong Kong, Europe, the United States, Southeast Asia, the Middle East and Africa with our high quality products, timely delivery, reasonable prices and excellent service.