Product Name: Post Driver
Length: 23.62 inch
Inside Diameter: 2.7 inch
Outside Diameter: 3 inch
Handle Length: 15.35 inch
Weight: 12 lb
Place of Origin: Anping, Hebei, China.
Services: we can provide samples, inform customers of the progress by taking photos and recording videos during production to reassure customers, and update customers on market trends from time to time.
Post driver, a considerate steel fence post installation tool, is a hollow steel tube with handles. It is a real time saver in installing steel fence posts, including star shaped pickets, studded T posts, U posts and L posts. Fitting over a post, the driver works like a sledgehammer with a larger striking surface. It has an unique design which is used to eliminate vibration and keep hands away from the post. The round or rectangular body make it suit more steel fence post types and the handle let people easy to operate. The galvanized or PVC coating make the post driver corrosion and rust resistance for long term use. Additional, the special design can minimize the damage to the steel fence post top.
Note: Whether in color or size, Anping YESON offers customization services. Besides, if you have any requirements for packaging, we will try our best to meet them. Please send us your real requirements and get the products to your satisfaction.
lndustrial Grade Fence Post Driver with handle

steel

Dia 60*600mm 60″800mm

Dia 75*600mm 75*800mm

Dia s9*6oomm 89*800mm

Dia 102″600mm 102″80omm

Dia 159″600mm 159*60omm

Finish

powder coating

MOQ

500PCS

Sample time

3-7 days

Usage:

To fix metal fence post

characteristic

Flexible; Rust-proof; cood tension support;

Package

packed in bag and carton and in pallet
A variety of sizepost driver for you to choose
Surface Treatment
1). Hot dipped galvanized
2). Electrical galvanized
3). PVC coated
4). Galvanized+pvc coated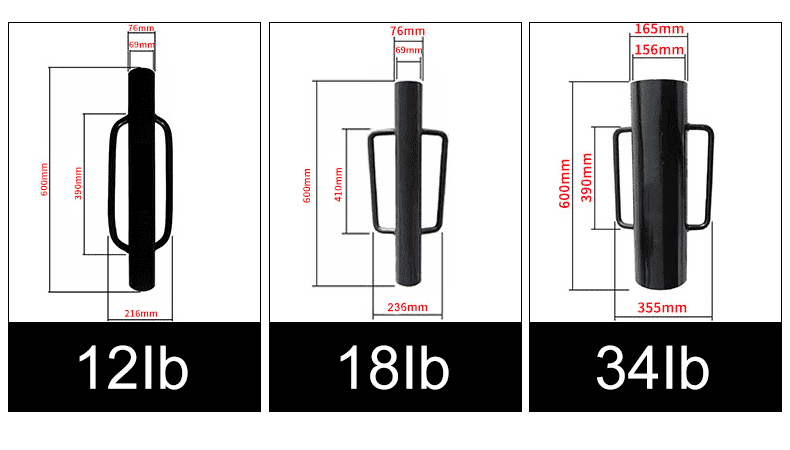 Fence Post Driver with Handle
A high-quality steel fence post driver is an ideal choice for you to drive wood fence posts deep into the ground.Whether it's a t-post, wood, metal or any type of fence post, you can easily install them.
Material
High Quality Iron Post Driver.Fence post drivers have a durable metal finish that resists scratching, fading and rusting.
Features
Easy to carry and transport. Minimizes damage to the top of a fence post compared to hammering. It can easily be used by one person.You can place the fence post driver on the post, then lift and release the driver until the post is at the desired depth to the ground. You no longer feel the hassle of installing fence posts.
Design
The Iron Post Driver is sealed on one side. The roomy handle helps keep your hands safe from the fence.
Used to fix the garden mesh.

To protect garden fence using well.

Used to install and fix the fence post.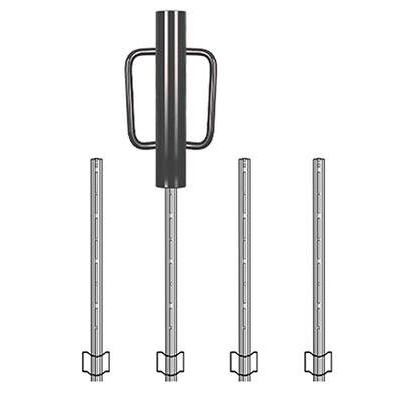 Put the post driver on the fence post.(The fence posts are also available in our store)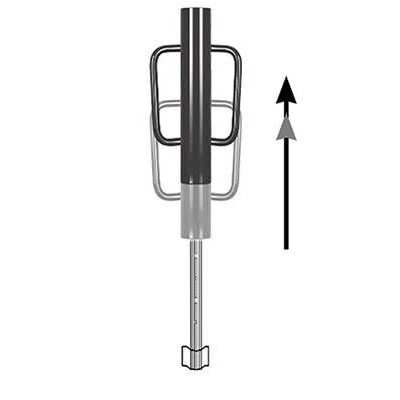 Lift the post driver and hammer the fence post repeatedly.Keep in vertical position.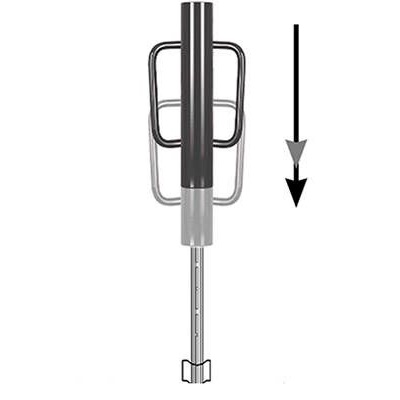 The fence posts are pushed into the ground quickly and easily.
Hello,we are YESON,Professional Wire Mesh Fence Manufacturer.
We have been doing wire mesh fence for more than 30 years,We have been absorbed in high quality wire mesh production from the beginning.
The main products we offer include 358 Anti Climb Fence, Temporary fence, Chain link fence, BRC fence, Wrought iron fence, Crowd control barrier, Razor wire and Fence accessories. We also offer Gabion mesh, Defensive barrier, Hexagonal mesh, Welded mesh, Window screens and Crimped wire mesh, Plastic netting, Geogrid, Wire mesh container. We have established business relationships with customers in the domestic market and export to Hong Kong, Europe, the United States, Southeast Asia, the Middle East and Africa with our high quality products, timely delivery, reasonable prices and excellent service.