Easy handling
High tensile strength
Long service life
Economical
Neat and solid structure
Place of Origin: Anping, Hebei, China.
Services: We can provide samples, inform customers of the progress by taking photos and recording videos during production to reassure customers, and update customers on market trends from time to time.
Gabion cage is an important material during water conservancy construction, emergent projects and decorative applications. To enhance the structure of gabion cage, we can supply different gabion cage accessory for your choice, you can browse them and find the perfect accessory for your choice.
Note: Whether in color or size, Anping YESON offers customization services. Besides, if you have any requirements for packaging, we will try our best to meet them. Please send us your real requirements and get the products to your satisfaction.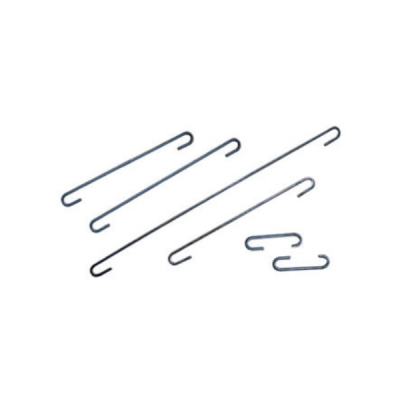 Stiffener. It is also called internal bracing wire. It is commonly installed in the welded gabion cages to prevent bulging out and ensure the tidy and firm structure. To prevent heavy deformation caused by the stones, the bracing wire is a must in the welded gabion cage. The installation of stiffeners should be according to the The materials of stiffener can be galvanized or Galfan steel wire, which is same as the mesh wire of welded gabion cage. It can also be made of stainless steel wire, which supply higher tensile strength and more durable life.
Material: galvanized wire, Galfan coated wire, stainless steel wire.
Wire diameter: 4 mm.
Length: any length is available.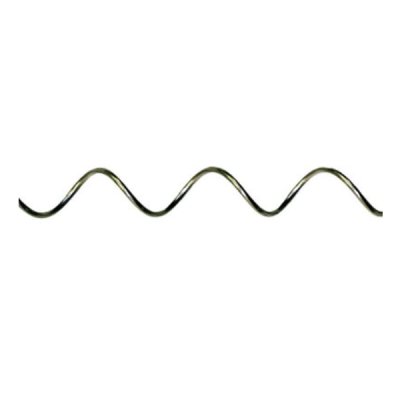 Spiral wire. The spiral wire is made of high quality galvanized steel wire, Galfan coated steel wire, PVC coating steel wire and event stainless steel wire. It is widely used in the welded gabion cages fixation and fastening.
Material: galvanized wire, PVC coating wire, Galfan coated wire, stainless steel wire.
Wire diameter: 2.2 mm, 3.0 mm, 3.8 mm, 4.0 mm, 4.5 mm.
Pitch: 20 mm, 25 mm, 50 mm, 75 mm, 100 mm.
Spiral inner diameter: 15 mm, 20 mm, 25 mm or custom others.
Length: 300 mm, 500 mm, 1000 mm or any custom length.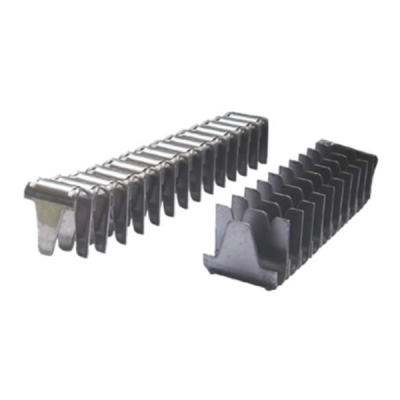 U clip. It is another fastening accessory for welded gabion cage. It is an metal sheet shaped clips which has better tensile strength than the C rings or lacing wire. The price of U clips are higher than the other accessories, but the long service life is worthy for the cost.
Material: high quality stainless steel.
Width: 8.5 mm.
Length: 18.5 mm.
Height: 17.5 mm.
Strip: each strip contains 25 clips.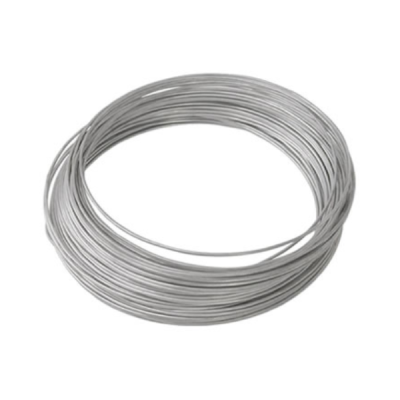 Lacing wire. It is widely used in the woven gabion cages and welded gabion cages. The lacing wire is the most economical type. It need not special tools compared with C rings, so it is a economical type.
Material: galvanized wire, PVC coating wire, Galfan coated wire.
Wire diameter: commonly is 2.2 mm.
Package: packed in rolls. 25 kg/roll, 50 kg/roll.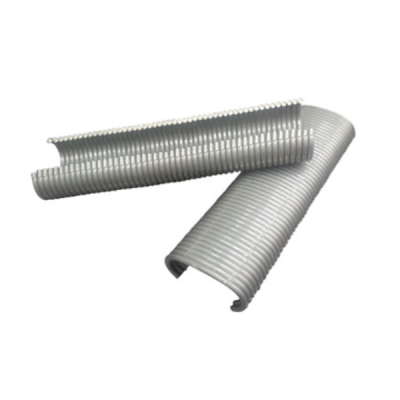 C rings. An important accessory in the fastening and fixation of gabion cage. It is an alternative to the lacing wire. Compared with lacing wire, the C ring can save more times and it is very easy to operate, just use the professional C ring guns to fasten the gabion cage.
Material: galvanized wire, PVC coating wire, Galfan coated wire.
Tensile strength: 1700 N/mm2

 to 2000 N/mm

2

.

Wire diameter: 3 mm.
Length: 45 mm.
Package: packaged in boxes.
Hello,we are YESON,Professional Wire Mesh Fence Manufacturer.
We have been doing wire mesh fence for more than 30 years,We have been absorbed in high quality wire mesh production from the beginning.
The main products we offer include 358 Anti Climb Fence, Temporary fence, Chain link fence, BRC fence, Wrought iron fence, Crowd control barrier, Razor wire and Fence accessories. We also offer Gabion mesh, Defensive barrier, Hexagonal mesh, Welded mesh, Window screens and Crimped wire mesh, Plastic netting, Geogrid, Wire mesh container. We have established business relationships with customers in the domestic market and export to Hong Kong, Europe, the United States, Southeast Asia, the Middle East and Africa with our high quality products, timely delivery, reasonable prices and excellent service.