Are you on a quest for the perfect abode for your beloved fur baby? Look no further! Our China Wholesale Welded Wire Mesh Dog Cages offer an exceptional blend of durability, spaciousness, and security—a sanctuary where your furry friend can truly feel at home.
Discover the Pinnacle of Pet Accommodation:
Premium Craftsmanship:
Our dog cages are meticulously crafted using top-tier welded wire mesh, providing a solid and sturdy structure. This ensures a durable and secure environment for your furry companion, giving you peace of mind.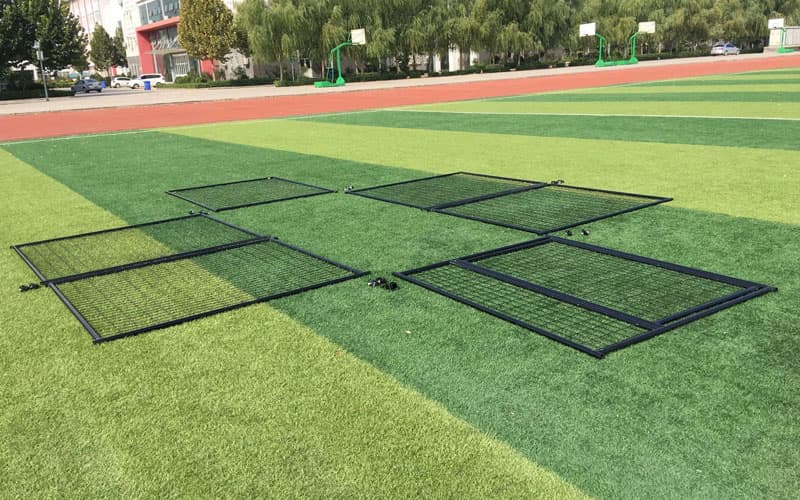 Roomy Haven:
The design of our wire mesh dog cages is tailored to offer ample space for your pet to move, play, and relax comfortably. A spacious living area encourages a happy and contented pet, promoting their overall well-being.
Unbeatable Wholesale Pricing:
We believe in making quality pet care accessible to everyone. By choosing our China Wholesale Welded Wire Mesh Dog Cages, you not only ensure your pet's happiness but also enjoy competitive pricing, making it a cost-effective choice for pet owners.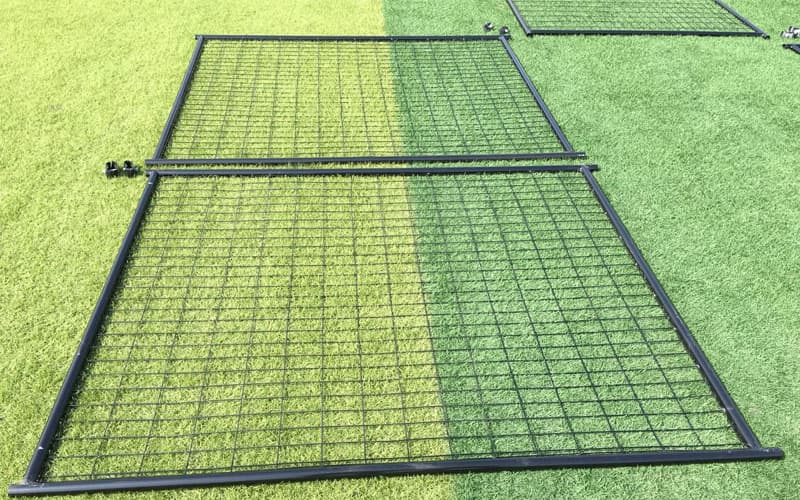 Effortless Maintenance:
Cleaning and maintaining our wire mesh dog cage is a breeze. The design allows for easy cleaning, while the removable tray simplifies the process, keeping your pet's living space fresh and inviting.
Additional Features for Convenience:
Equipped with secure locks and user-friendly assembly instructions, our dog cages are designed to prioritize both pet safety and pet parent convenience. Your peace of mind is our priority.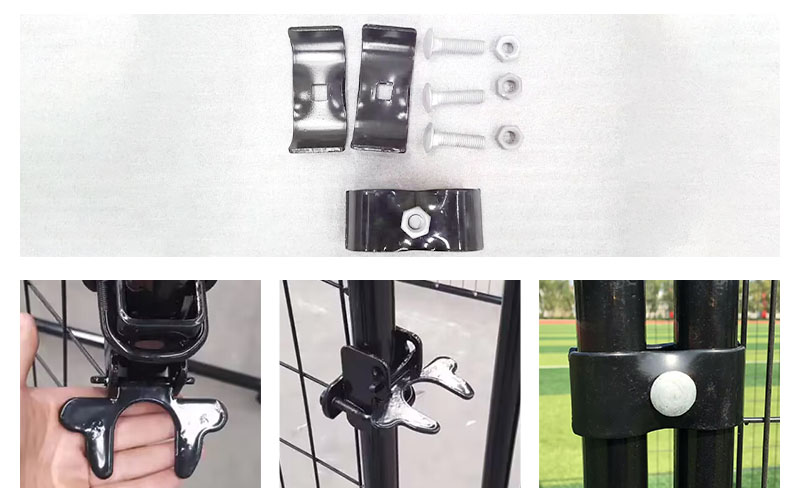 Assembled dimensions – 6 ft. H x 8 ft. L x 4 ft. W with cover installed (5 ft. H without cover installed)
Easy 1-person assembly – no tools needed
Pre-assembled gate with lockable pet-proof latch
Waterproof cover provides shade from direct sunlight and shelter from rain
Vinyl coating resists rusting and eliminates sharp points
Raised legs can be inserted into the ground outdoors or offer easy access for cleaning indoors
Plastic caps prevent rain from getting inside of the panels
Suitable for use indoors and outdoors
Ideal for dogs, cats, and other small animals
Why Opt for Our Welded Wire Mesh Dog Cages?
Choosing our China Wholesale Welded Wire Mesh Dog Cages is a testament to your commitment to providing the best for your pet. Our cages embody a perfect blend of safety, comfort, and functionality—a true home for your furry family member.
Bid farewell to concerns about the reliability of your pet's living space. Embrace a durable, aesthetically pleasing, and highly practical enclosure for your pet. Select our welded wire mesh dog cages for a product that aligns with your pet's needs and your expectations of quality.
Contact us today to explore the array of options available. Provide your loyal companion with a cozy sanctuary and witness the joy it brings to their wagging tails. Embrace the perfect balance of style, durability, and utility in our China Wholesale Welded Wire Mesh Dog Cages. Your pet's comfort awaits!
Hello, we are YESON, A professional wire mesh and fence manufacturer.
We have been doing wire mesh and fence for more than 30 years, We have been absorbed in high-quality wire mesh production from the beginning.
The main products we offer include 358 anti-climb fences, Temporary fences, Chain link fences, BRC fences, Wrought iron fences, Crowd control barriers, Razor wire, and Fence accessories. We also offer Gabion mesh, Defensive barrier, Hexagonal mesh, Welded mesh, Window screens and Crimped wire mesh, Plastic netting, Geogrid, and Wire mesh containers. We have established business relationships with customers in the domestic market and export to Hong Kong, Europe, the United States, Southeast Asia, the Middle East, and Africa with our high-quality products, timely delivery, reasonable prices, and excellent service.