Product Name: PVC Coated Wire
Size: Customizable

Wire Gauge: 1.0mm-5.0mm

Material: Low Carbon Wire

Inner Wire: Black Annealed Wire, Galvanized Wire

Place of Origin: Anping, Hebei, China.
Services: We can provide samples, inform customers of the progress by taking photos and recording videos during production to reassure customers, and update customers on market trends from time to time.
The PVC-coated wire is made of high-quality iron wire. PVC is the most commonly used plastic for wrapping wires because it is relatively low cost, flexible, flame retardant, and has good insulating properties.
Common colors for PVC-coated wire are green and black.
Note: Whether in color or size, Anping YESON offers customization services. Besides, if you have any requirements for packaging, we will try our best to meet them. Please send us your real requirements and get the products to your satisfaction.
1. Flexibility
2. Different color
3. Different diameter
4. Different weight of box or carton
5. Different shape or length
6. Rust-resistant
Specification of PVC Coated Wire
Inner Core wire: Galvanized wire, black iron wire, Stainless steel wire, etc
Core wire diameter
Diameter after coated
0.5mm
1.0mm
1.0mm
1.5mm
1.5mm
2.0mm
2.0mm
3.0mm
2.5mm
3.5mm
3.0mm
4.0mm
3.5mm
4.5mm
4.0mm
5.0mm
Packing: 
1. lined with P.V.C strips and wrapped with PVC or hessian cloth 
2. small coils of 50m, 100m, 150m, 200m, and so on 
3. Color: RAL 6005, 6009, etc.
4. Diameters: many others available as per buyers' request.
The most popular use for PVC-coated wire is in the construction of chain link fences for industrial security fences, freeways, and tennis courts. It is also used in other applications such as coat hangers and handles.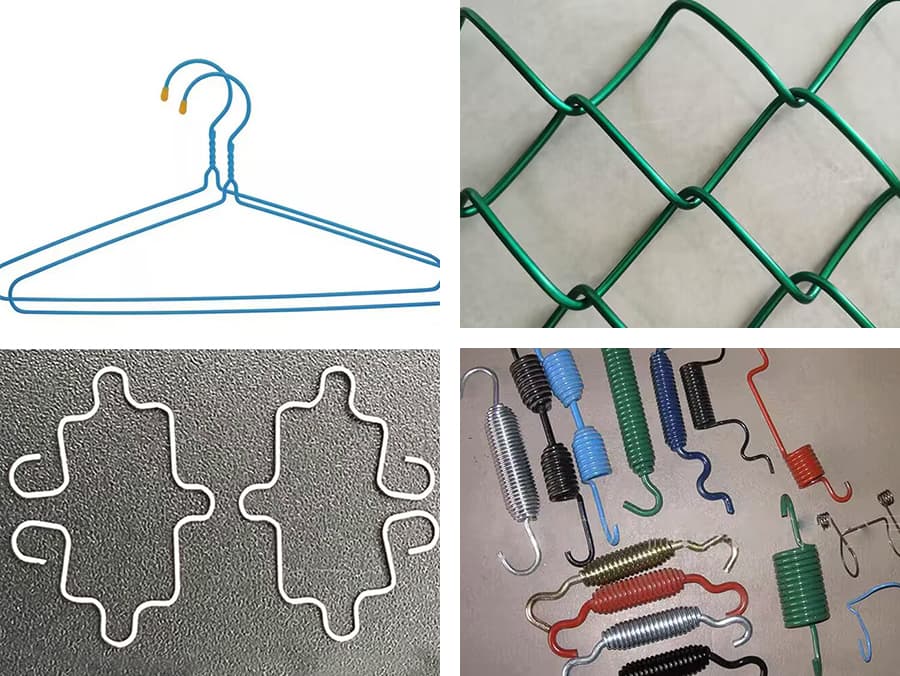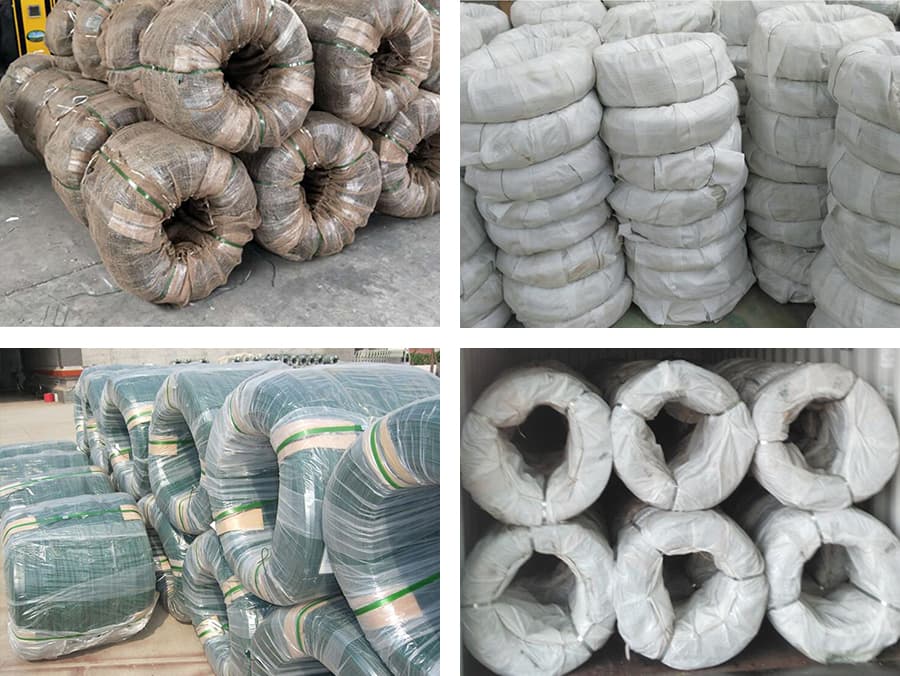 Hello, we are YESON, A professional wire mesh and fence manufacturer.
We have been doing wire mesh and fence for more than 30 years, We have been absorbed in high-quality wire mesh production from the beginning.
The main products we offer include 358 anti-climb fences, Temporary fences, Chain link fences, BRC fences, Wrought iron fences, Crowd control barriers, Razor wire, and Fence accessories. We also offer Gabion mesh, Defensive barrier, Hexagonal mesh, Welded mesh, Window screens and Crimped wire mesh, Plastic netting, Geogrid, and Wire mesh containers. We have established business relationships with customers in the domestic market and export to Hong Kong, Europe, the United States, Southeast Asia, the Middle East, and Africa with our high-quality products, timely delivery, reasonable prices, and excellent service.