PVC Coated Hexagonal Wire Mesh
Product Name: PVC Coated Hexagonal Wire Mesh
Size: Customizable
Mesh Size: 1 in – 4 in
Width: 0.5-2m
Length: 5m-30m
Wire Gauge: 0.6mm-2mm
Material: Galvanized Iron Wire, Low Carbon Steel Wire
Place of Origin: Anping, Hebei, China.
Services: We can provide samples, inform customers of the progress by taking photos and recording videos during production to reassure customers, and update customers on market trends from time to time.
Pvc coated hexagonal wire mesh is also known as chicken wire, chicken fencing and hex wire mesh.It is woven by low carbon steel wire,then coating with pvc.With hexagonal opening,it offers good ventilation and fencing uses.And with pvc layer outside,it's more corrosion resistant and more durable.
Note: Whether in color or size, Anping YESON offers customization services. Besides, if you have any requirements for packaging, we will try our best to meet them. Please send us your real requirements and get the products to your satisfaction.
Specification of Hexagonal Wire Netting
Hole size
Wire diameter
Panel sizes
Others
In inch
In mm
In mm
Width :0.5m-2.0m
Length :25m ,30m
Other sizes can be made as request.

Weaving Pattern:
normal twist, reverse twist, triple torsion.

The reinforcement wire can be added every 1foot or 50cm.

Standard packing:
water proof paper or shrink film. Pallets packing shall be specified.

Surface treatment:
electric galvanized before weaving, hot-dipped galvanized before weaving, 
hot-dipped galvanized after weaving, and PVC coated.

3/8"
9.52mm
0.42mm-0.50mm
1/2"
12.7mm
0.38mm-0.80mm
5/8"
16mm
0.38mm-1.0mm
3/4"
19mm
0.38mm-1.2mm
1"
25.4mm
0.55mm-1.2mm
5/4"
31mm
0.55mm-1.2mm
3/2"
38.1mm
0.55mm-1.4mm
2"
50.8mm
0.55mm-1.5mm
3"
76.2mm
0.65mm-1.5mm
4"
101.6mm
1.2mm-2.0mm
Other sizes available on request
Electro galvanized wire+pvc
Hot dipped galvanized wire+pvc
Black iron wire+pvc
Excellent corrosion and oxidation resistance
Outstanding weather resistance, withstanding moisture and UV light
Good durability and long service life
Smooth surface and attractive appearance, with a large selection of colors
Good tensile strength and stability
Easy to transport, handle and install
Good flexibility
Affordable in price
Easy to clean and maintain
Poultry netting or animal enclosures, for example, feeding fish, chicken, duck, geese, birds, rabbit fence, etc.
Fencing for gardens, yards, grasslands, zoos, roads, highways, residential areas, sports fields, machinery protection, etc.
Agricultural fences, such as tree guards, vegetable cages, granary, etc.
Construction reinforcement, such as retaining walls, channel lining, slope protection, stucco netting, gabions, etc.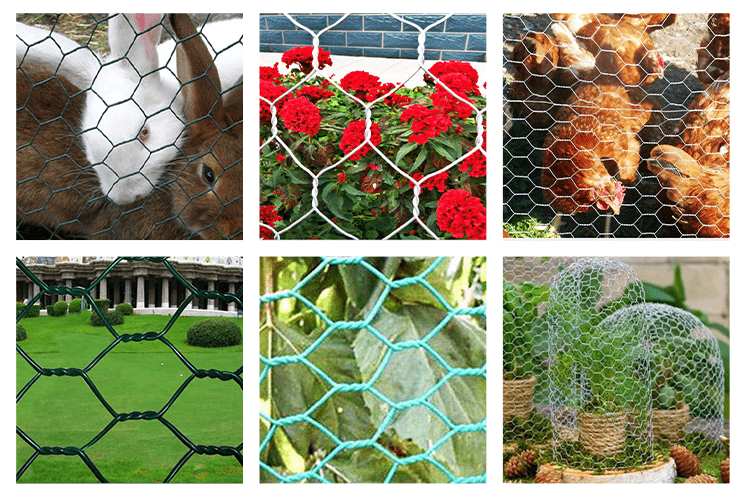 with plastic film,pallet or other packing way is available according to your needs.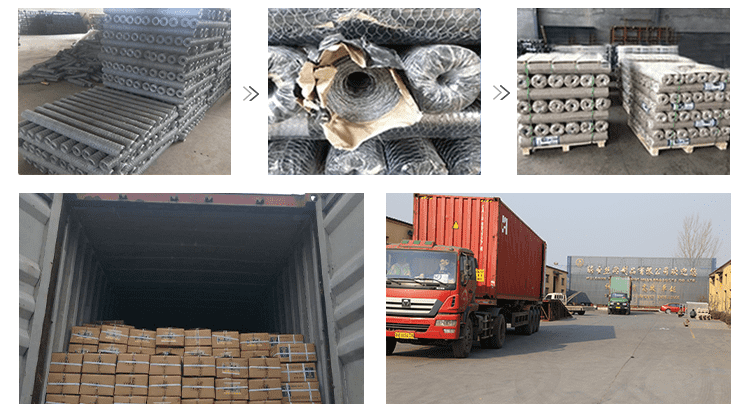 Hello,we are YESON,Professional Wire Mesh Fence Manufacturer.
We have been doing wire mesh fence for more than 30 years,We have been absorbed in high quality wire mesh production from the beginning.
The main products we offer include 358 Anti Climb Fence, Temporary fence, Chain link fence, BRC fence, Wrought iron fence, Crowd control barrier, Razor wire and Fence accessories. We also offer Gabion mesh, Defensive barrier, Hexagonal mesh, Welded mesh, Window screens and Crimped wire mesh, Plastic netting, Geogrid, Wire mesh container. We have established business relationships with customers in the domestic market and export to Hong Kong, Europe, the United States, Southeast Asia, the Middle East and Africa with our high quality products, timely delivery, reasonable prices and excellent service.